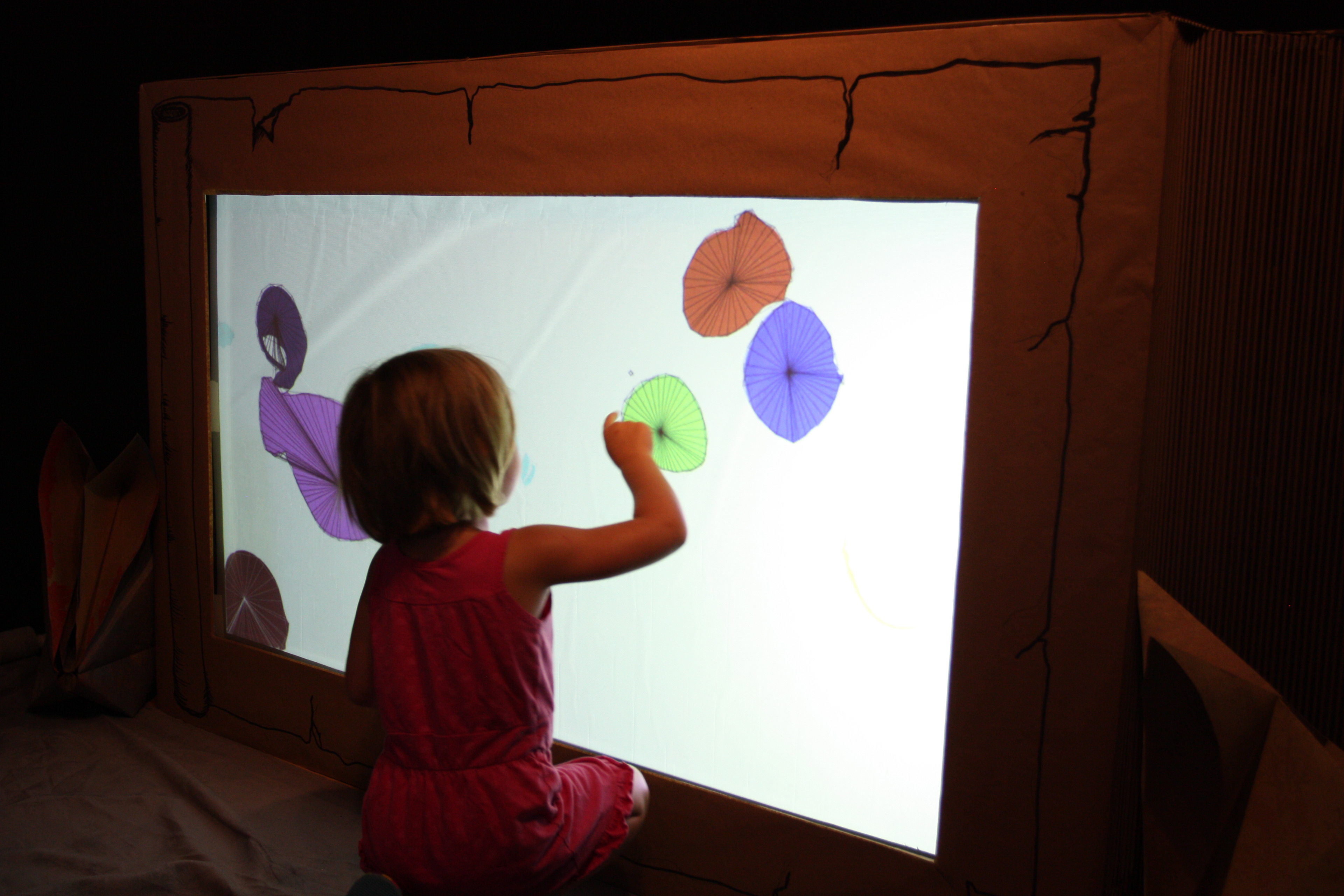 Dulse, a digital interactive storybook installation for preschoolers and their families.
Resembling a wall-sized storybook, the work 
invites participation from child and adult, on different levels, literally and figuratively. Like bedtime storybooks, which facilitate 
imaginative & emotional experiences between 
child and parent,
Dulse is a tool for a shared experience, and a platform for co-creating narratives. Dulse is about creative play and developing 
curiosity in and between the young and the older.
(All images below are from our "Prototype 101" session, a playdate with 2 Ella's,1 Mateo, and their parents)