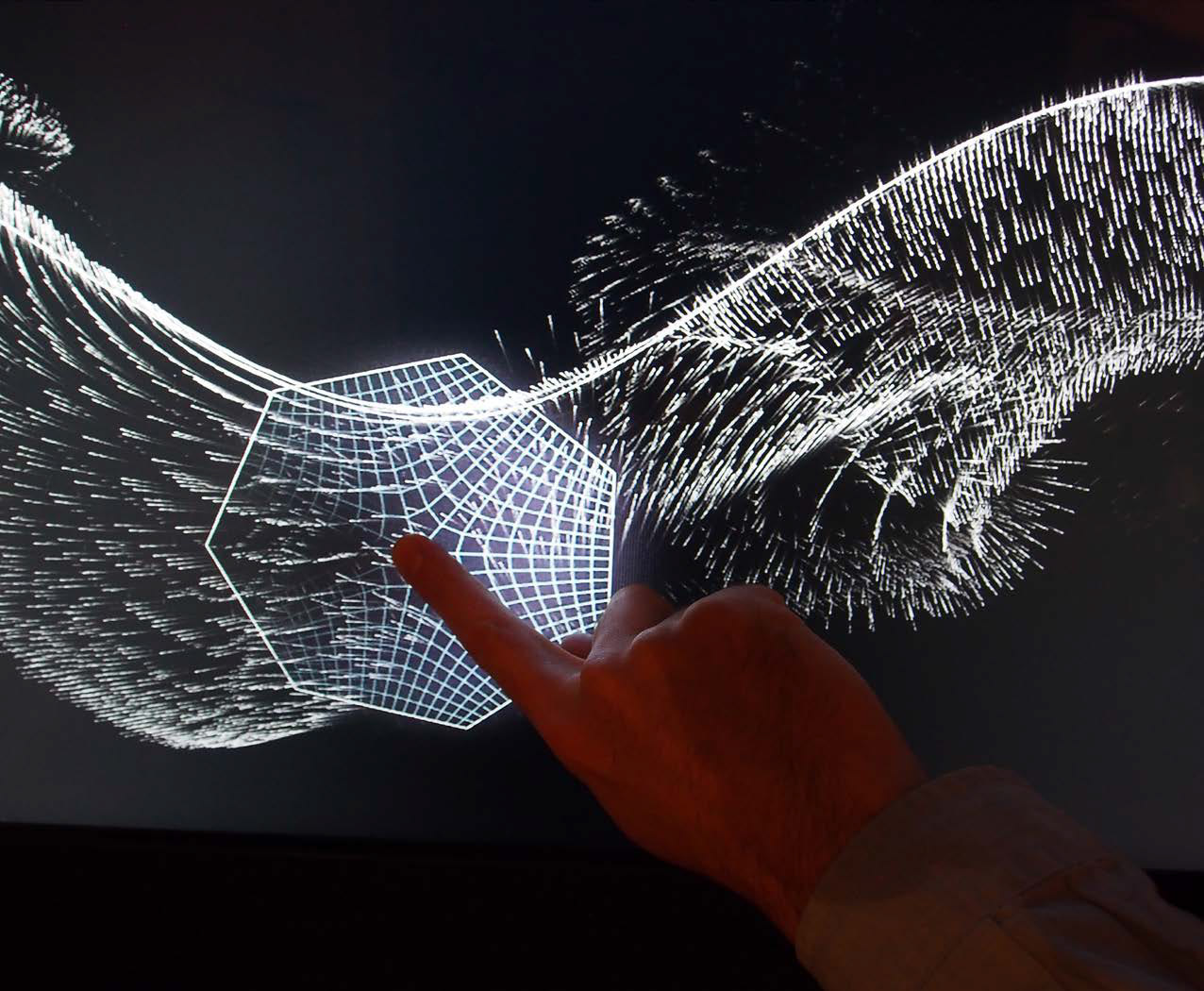 Momenta

is a new form of Audio Visual Installation, it is also transformative into performances of any scale. Inspired by the art of "remixing on-the-fly", Momenta is an open-platform, interactive, system that invites the audience-participants to compose and (re)create what they see and hear instantaneously, inviting everyone to act upon their inspired impulses. 
Spatially, strategically placed screen-based stations surrounds the parameter of an experiential space, immersing the audience inside of a playground filled with sound and light. These interfaces contain visuals corresponding and represents the musical elements that you hear, through tangibly touching the visualizers you can interact, play, and manipulate the aural-visual elements as your senses wish. In short, each station represents an "instrument", and participants are empowered with the sense of creating their own composition.
The system is robust, accessible, and intuitive. It is easily approachable if anyone wish to add their inspired preferences to the musical atmosphere, one instrument at a time or collaborating with other participants, reaching a mesmerizing symphonic experience. Textural, emotional, ambient-scapes is the theme while Momenta is in the "installation" mode. In "performance" mode, the artist-selectors bring another arsenal of instruments, making this installation into a dance friendly "jamming" environment. However, the stations remain active and controllable by the audience, allowing us all to reach new hights of musical journey together. 
As the title suggests, Momenta is about capturing precious time and moments, positively moving forward, through multiple contributions in unison. The concept was originally conceived together with Arthur Oskan

 and

 

Markus Heckmann. The intention of introducing such collaborative performance platform has since been reinterpreted in various iterations.