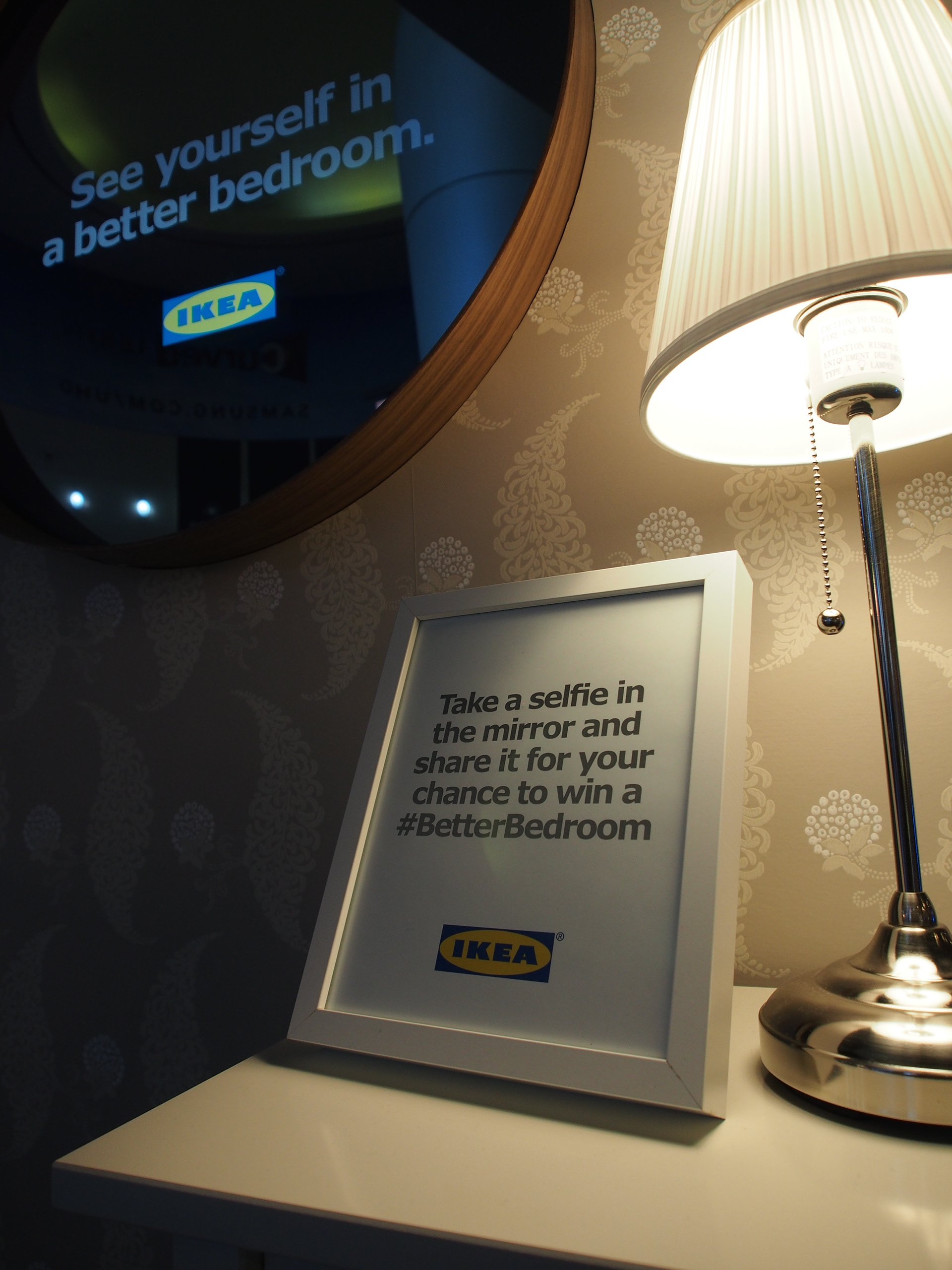 Mirror Mirror
transforms you to be standing in a better bedroom! 
A Kinect-Vision project that magically changes your surrounding through the looking-mirror, placing you into any virtual scene imaginable without needing a green-screen.
As part of a experiential marketing campaign to promote the "Better Bedroom" event for Ikea Canada, the experience encourages user to take a selfie, tweet and upload, playfully entry themselves for the possibility of winning desirable prizes.
The project successfully gathered 19,000 user-engagements within its first official launch week, while installed in a downtown Toronto shopping centre.
This project was co-imagined in collaboration with  
Leo Burnett
Canada.